CONSTRUCTION
Any large construction that is to serve as a space for any activity. Offices, institutions, corporate headquarters, housing, etc.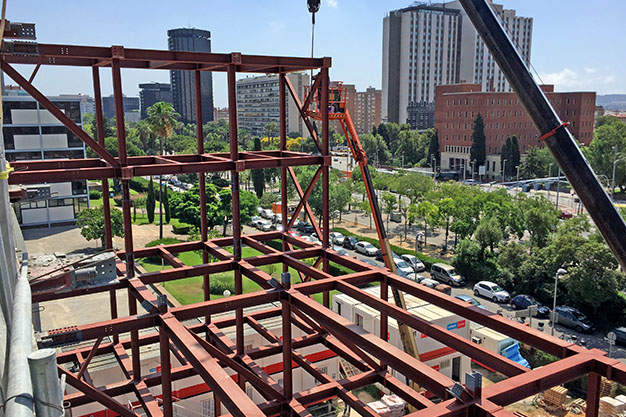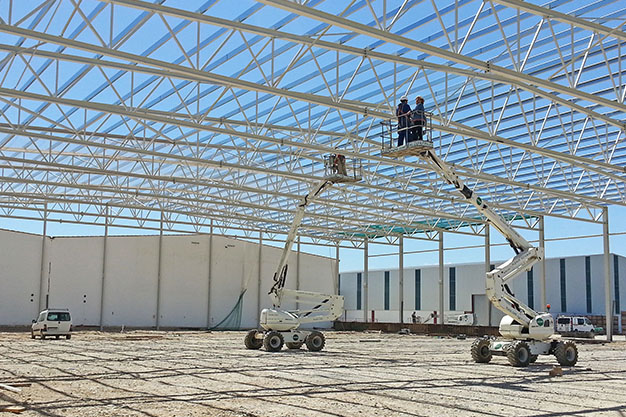 INDUSTRIAL AND LOGISTICS
Constructions to meet the infrastructure needs of most economic activities. Industrial premises, warehouses, distribution centres, logistics centres
INFRASTRUCTURES
Set of technical means and installations needed for specific activities or uses. Walkways, bridges, airports, petrol stations, etc.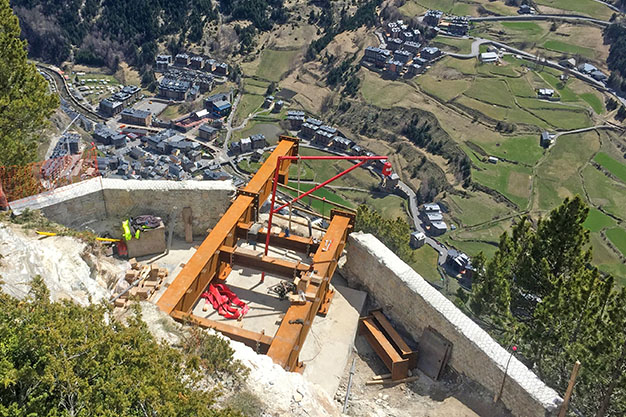 SPORTS FACILITIES
Constructions equipped with the necessary means for learning, practicing and competing in sports. Football pitches, pavilions, gyms, rock climbing facilities, etc.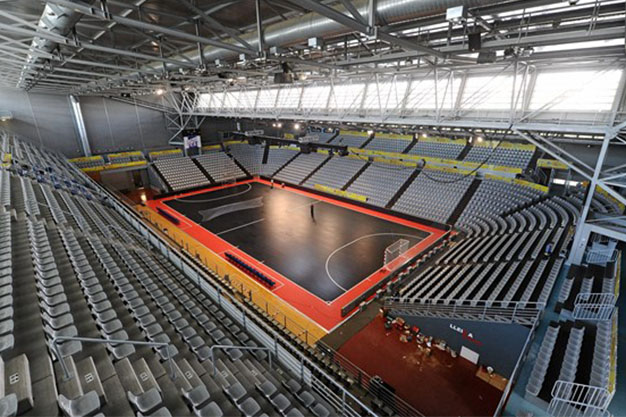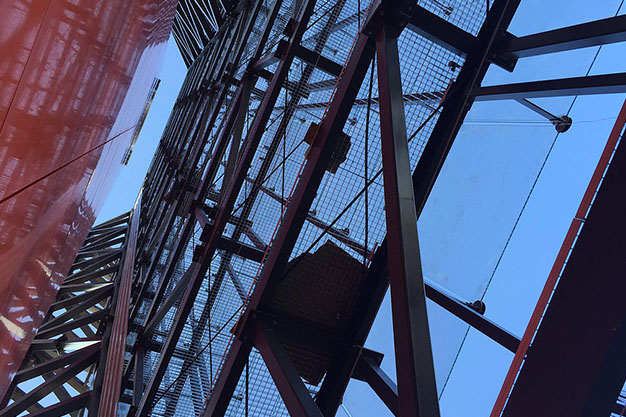 SPECIAL WORKS
Projects that cannot be classified in any of the categories above. Stands for giant screens, statues, billboards, etc.
2017 CATALOGUE
ESTRUCTURAS ARQUÉ it offers you the confidence of a leading company in the sector. More than 50 years of experience in the national and international market. See our catalog of services and projects of steel structure.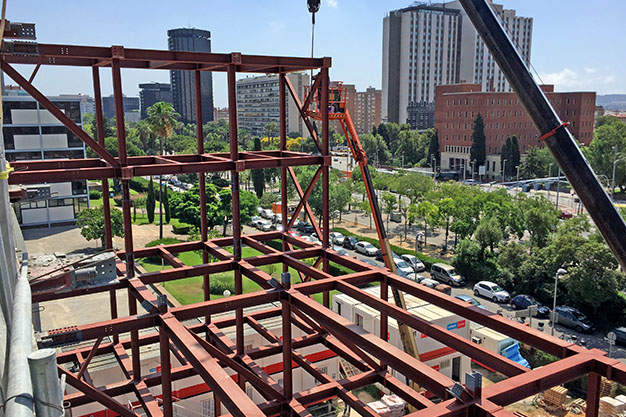 EDIFICACIÓN
Cualquier construcción de grandes dimensiones, destinada a servir de espacio para el desarrollo de una actividad humana. Como oficinas, instituciones, sedes corporativas, viviendas, etc.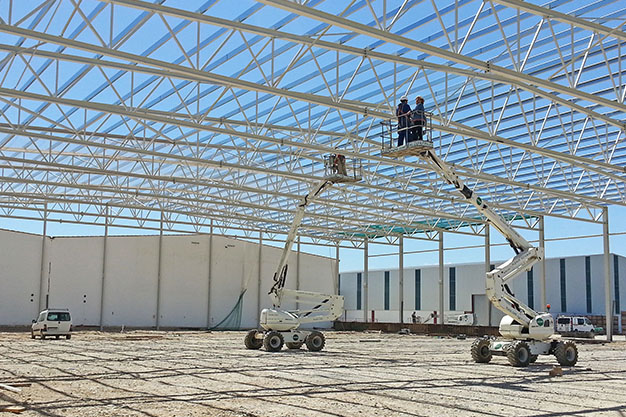 INDUSTRIAL Y LOGÍSTICA
Construcciones que satisfacen las necesidades de infraestructura de la mayoría de las actividades económicas. Como naves, almacenes, centros de distribución y centros logísticos.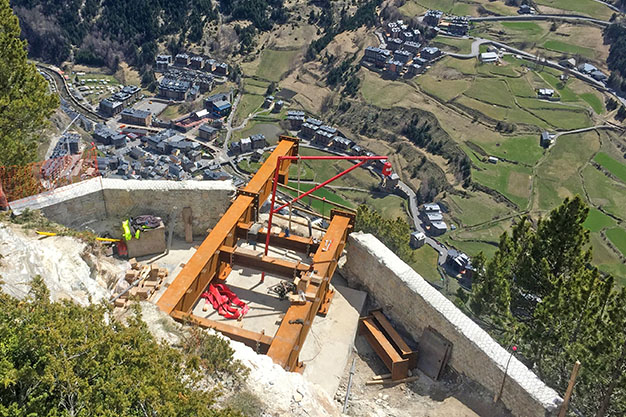 INFRAESTRUCTURAS
Conjunto de medios técnicos e instalaciones necesarios para el desarrollo de una actividad o para que un lugar pueda ser utilizado. Como pasarelas, puentes, aeropuertos, gasolineras, etc.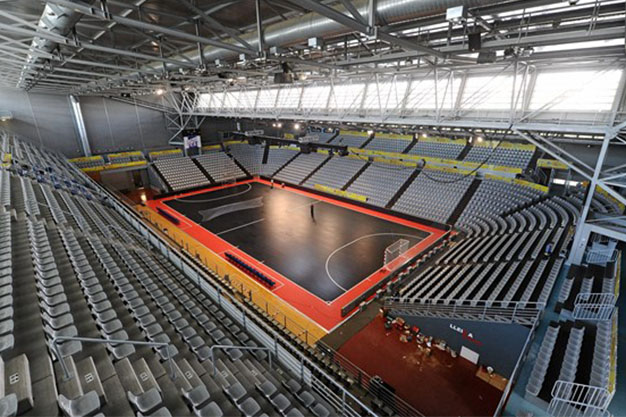 INSTALACIONES DEPORTIVAS
Construcciones provistas de los medios necesarios para el aprendizaje, la práctica y la competición de deportes. Como campos de futbol, pabellones, gimnasios, rocódromos, etc.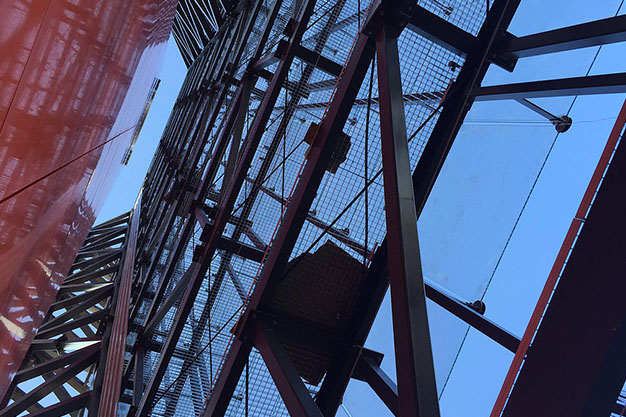 OBRAS ESPECIALES
Otro tipo de proyectos que requieren una estructura metálica. Por ejemplo, soportes para pantallas gigantes, soportes para estatuas, vallas, etc.
Contact
Contact us, we will be delighted to speak to you